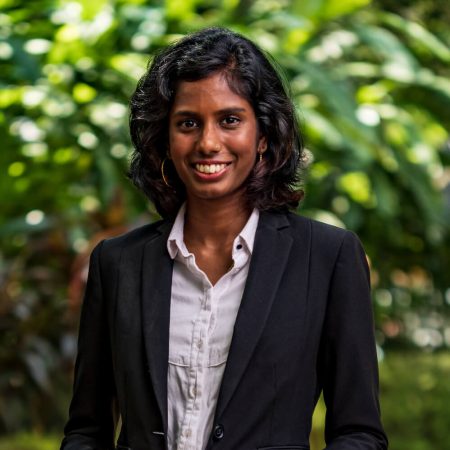 Moganasundari Mahalingam graduated from the University of London with a Bachelor of Laws (LL.B.) and was called to the Malaysian Bar in 2020.
Mogana's portfolio includes matters involving employment disputes, contractual breaches, construction disputes, as well as tortious matters.
Her decision to read law stems from her passion for social and community work. As an Alumni of the Diplomacy Training Programme, Mogana continues her activism for safe labour migration in the country and advocates for better migrant worker rights.
QUALIFICATIONS
Bachelor of Laws (LL.B.) (Hons.), University of London
Certificate of Legal Practice (CLP)
Advocate & Solicitor of the High Court of Malaya
PRACTICE AREAS

Civil and Commercial Litigation
Construction Disputes
Alternative Dispute Resolution
Employment Disputes and Industrial Relations
EMAIL ADDRESS