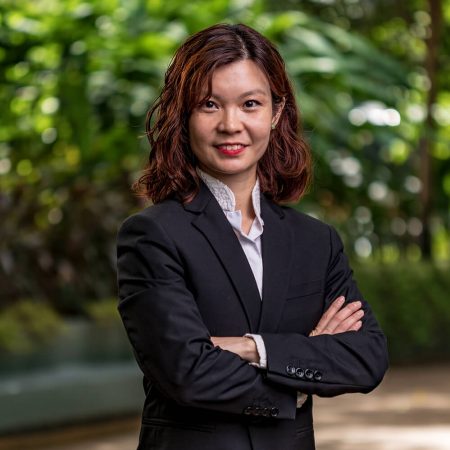 Lye Ca-Ryn graduated with an honours law degree in the University of Reading. She completed the Certificate of Legal Practice (CLP) and was admitted as an advocate and solicitor in the High Court of Malaya in January 2011. In the same year, she obtained a diploma in International Arbitration from Brickfields Asia College.
Beyond the legal realm, Ca-Ryn has a deep passion in personal development and the mind body soul connection. She is a certified Practitioner in Neuro-Linguistic Programming (NLP) and has an Advanced Certificate in Clinical Hypnosis.
Ca-Ryn is also the Co-Founder of Reconnect & Recharge, a social movement that empowers people to connect within and with each other towards a meaningful interconnected community. She is dedicated to creating safe spaces for deep relaxation and authentic empowerment.
A driven, enthusiastic and passionately curious individual, Caryn believes in the importance of taking action. She aspires to live by the words of Mahatma Gandhi: "Live as if you were to die tomorrow. Learn as if you were to live forever."
QUALIFICATIONS
Bachelor of Laws LL.B. (Hons), University of Reading (UK)
Certificate of Legal Practice (CLP)
Diploma in International Arbitration
Advocate and Solicitor in the High Court of Malaya (2011)
PRACTICE AREAS

Civil and Commercial Dispute Resolution
Commercial Advisory
Medical Law
Construction Disputes
EMAIL ADDRESS