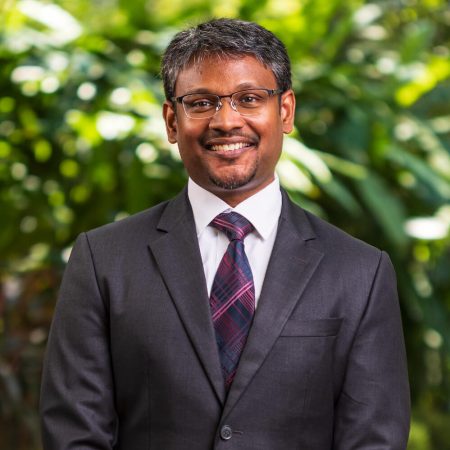 Deepak Mahadevan is one of the founding partners of AFMS. His practice focuses on construction and engineering disputes. This includes providing advice in the pre-construction and construction stages, to resolving disputes that arise during and after construction through litigation, arbitration (both domestic and international) and/or contractual or statutory adjudication under the Construction Industry Payment and Adjudication Act 2012 ("CIPAA").
Deepak has extensive experience acting for and/or advising corporate clients and statutory bodies in complex and challenging construction disputes. These disputes involve a wide range of areas such as building contracts, oil and gas, solar energy contracts, general construction, and construction consultancy contracts.
With respect to statutory adjudication under CIPAA, Deepak has acted as counsel in numerous CIPAA disputes for both claimants and respondents. He is a qualified adjudicator with the Asian International Arbitration Centre (AIAC) and has significant experience sitting as adjudicator in numerous CIPAA claims since 2016.
In addition, Deepak and his team frequently advise clients on occupational health and safety standards at project sites. Deepak has represented and defended major multinational corporations in prosecutions under the Occupational Safety and Health Act 1994 ("OSHA") as well as the previously known Factories and Machinery Act 1967.
Apart from construction disputes, Deepak's other key areas of practice are employment and industrial relation, as well as general litigation. His general litigation portfolio includes general contract and commercial disputes, professional negligence and other tortious disputes.
In employment disputes, Deepak has advised and acted for both employees and employers. This includes advisory work pertaining to terms and conditions of employment, employee disciplinary action and employment termination. With respect to claims in the Industrial Court and subsequent challenges filed in the civil courts, Deepak has been successful in numerous high-profile claims against major banking institutions in the country. Apart from that, Deepak has also acted for various corporate clients in pursuing civil actions (including obtaining injunctions) in the High Court to enforce non-disclosure of confidential information and/or non-solicitation clauses.
Deepak is a member of the Malaysian Bar Council Arbitration and Construction Law Committee. He is also a member of the Disciplinary Committee Panel with the Malaysian Advocates & Solicitors Disciplinary Board.
QUALIFICATIONS
Bachelor of Laws, LL.B. (Hons.), University of London
Barrister-at-Law, Lincoln's Inn
Advocate & Solicitor of the High Court of Malaya
Certificate in Adjudication, Asian International Arbitration Centre (AIAC)
PRACTICE AREAS

Construction and Engineering Disputes
Occupational Safety and Health
Employment & Industrial Relations
General Litigation
EMAIL ADDRESS