AHMAD FADZLY BIN ABDUL GANI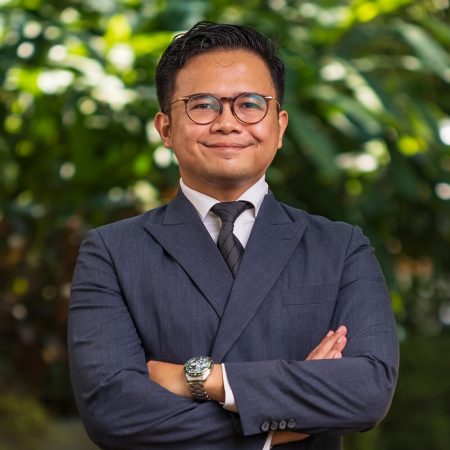 Ahmad Fadzly is a Partner in AFMS and holds a diverse portfolio in litigation, alternative dispute resolution, and commercial advisory work. He also has extensive knowledge in handling construction and professional negligence matters.
As a civil litigator, Fadzly has appeared in all levels of the Malaysian courts, often as counsel at the Court of Appeal and the Federal Court. He has also represented clients in arbitration and adjudication. Fadzly's diverse portfolio spans across disputes involving taxation, debt recovery, contractual breaches, breach of confidentiality, company law, and construction.
Versatile and innovative, Fadzly often marries his extensive knowledge in resolving disputes for clients from various industry backgrounds with impeccable business acumen as he advises clients on a wide range of corporate and commercial matters. He has experience in advising on matters involving joint ventures, development agreements, land acquisition, Securities Commission (SC) related issues, judicial management, and construction contracts.
Fadzly is a member of the Disciplinary Committee Panel with the Malaysian Advocates & Solicitors Disciplinary Board, as well as the Medico-Legal Society of Malaysia. He is also an adjudicator with the Asian International Arbitration Centre (AIAC).
QUALIFICATIONS
Bachelor of Legal Studies, BLS (Hons.), Universiti Teknologi MARA (UiTM)
Bachelor of Laws, LL.B. (Hons.), UiTM
Advocate & Solicitor of the High Court of Malaya
Certificate in Adjudication, Asian International Arbitration Centre (AIAC)
PRACTICE AREAS

Commercial and Civil Litigation
Corporate Litigation
Construction
Arbitration and Adjudication
Commercial Advisory
Shareholder's dispute
EMAIL ADDRESS